Working at NaviWorld Singapore
We deliver promises, not just solutions.
Working Environment and Company Culture
We are a team of agile, energetic, cohesive, and self-motivated individuals.
We have created a culture where people feel empowered to make a difference, where we are passionate about innovation and collaboration, and where we take care of each other, our customers, and our partners simply because it is the right thing to do.
We provide an environment where great people can do great work. A place where people can be themselves, are allowed to take risks and fail, and are pushed to learn and develop new skills continuously.
We are passionate about helping companies, and we could not be more proud of the Team we have built for ourselves. It is easy to love and fully enjoy your job when you work with people like this every day.
Training and Career Developments
Weekly In-House Training is conducted to enhance and grow the skill required to perform the job and develop individual, interpersonal skills that help progress in their career progression.
Encourage and appreciate your professional certificates and soft skill training. The company encourages each employee to discuss the professional training and certification required with the respective manager for product and soft skills to develop individually interpersonal skills. The company will sponsor the eligible fee incurred for the first attempt of certification and training.
Periodic and Yearly performance review and recognition is done by the company to recognizes their contributions and assess the readiness of career progression to the next level.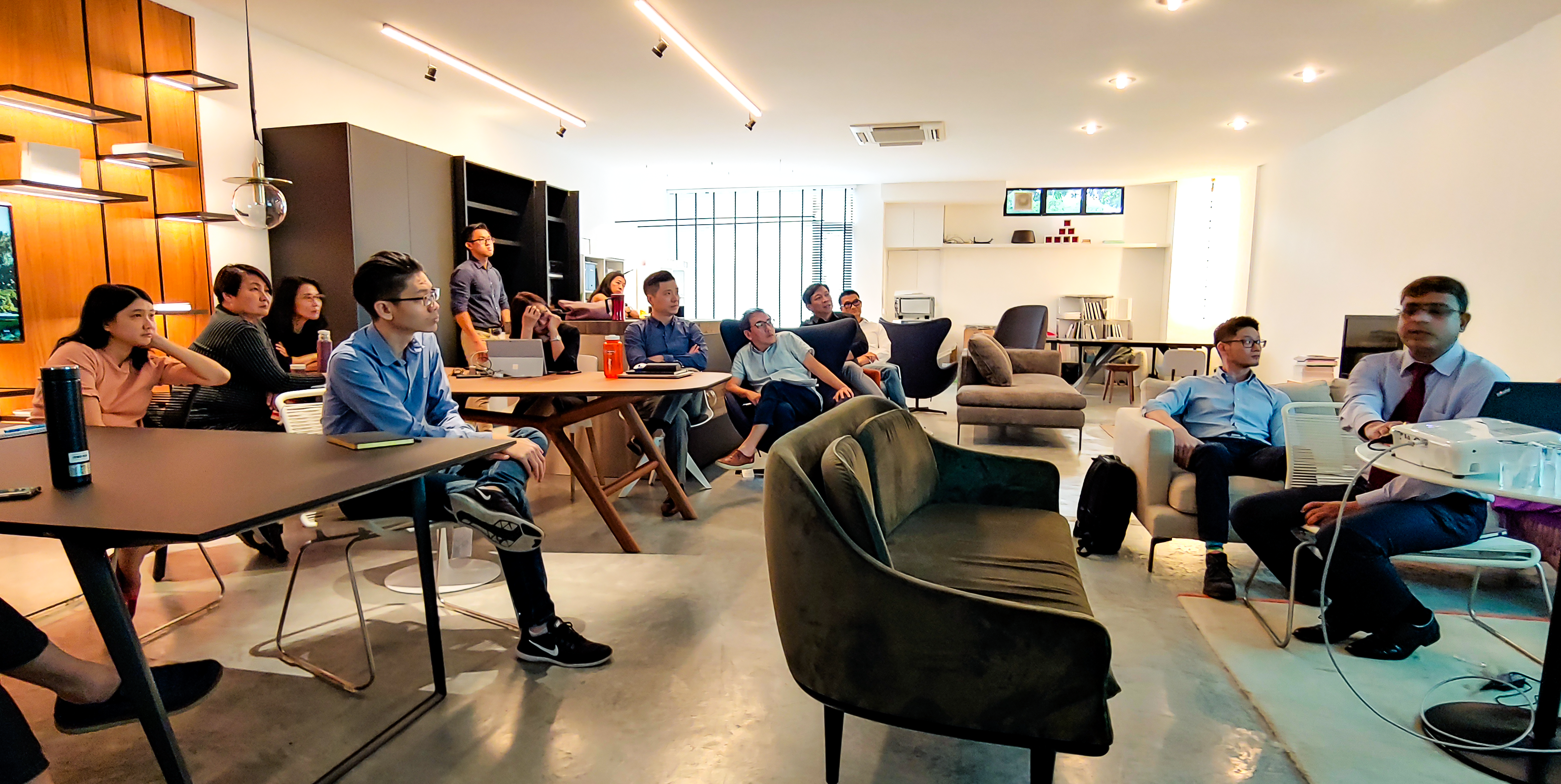 Benefits
We offer a competitive salary. In addition, the company also provides the below benefits.
Medical hospitalisation insurance

Medical card for cashless payment when consulting GP clinics under selected clinic panel

Provide additional fixed medical cost reimbursement based on job level for dental, eyes etc.

Monthly mobile phone allowance

Reimbursement for local transportation for customer visit

Performance bonus (interim and yearly), subject to company's performance

Company-sponsored team building activities (e.g. bowling, group dinner, celebrate wins, monthly birthday celebration, company anniversary celebration with family, etc.)

Company sponsored training and certification
Connect with us today to know more about our life at NaviWorld Singapore!